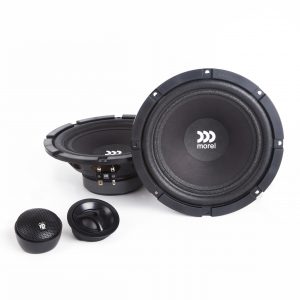 Many people have requested that Morel release an entry level speaker that is better than the "ho-hum" product that most car audio currently shops offer, and Morel have responded with the Maximo 6 MKII for $249 RRP.
Whilst this system is "entry level" for a Morel product it is anything but entry level in sound quality, people who were lucky enough to see and evaluate this product some months earlier described it as a "Giant Killer" capable of going head to head with speakers up to twice as expensive.
Available only in a 6.5″ 2-Way configuration, the crossover is a simple but effective in-line system, grills are sold as an optional extra.
Available from most authorised Morel retailers in Australia from the end of March, so now anyone can afford the Morel sound and quality that has made Morel an industry leader.